Blog Ordering Branded USB Flash Drives
Many Branded Flash Drive companies can take up to 4 weeks or even longer to customise, brand and deliver your USB Flash Drives. Here at Flashbay we can do this in just 5 working days – depending on your order requirements. Our latest post shows you exactly how we build, customise, brand, quality check and deliver your Branded USB Flash Drives in such a short lead time.
The Quote
It all starts with you filling out our
Quick Quote form
. From there, your dedicated Account Manager will get in touch to discuss your individual needs including; model type, quantity, branding method, added
services
&
accessories
and your target delivery date. We can also send you a free sample pack to help you choose your favourite model. We always aim to send these out for next working day delivery.
The Virtual Proof
Here we create a PDF virtual proof of your order to give you a great indication of how your custom branded drives will look. Once agreed upon we can move on to manufacturing your Branded USB Flash Drives.
Production & Customisation
We manufacture and brand all our USB Flash Drives in our own factory. Our Production & Customisation teams work 24 hours a day.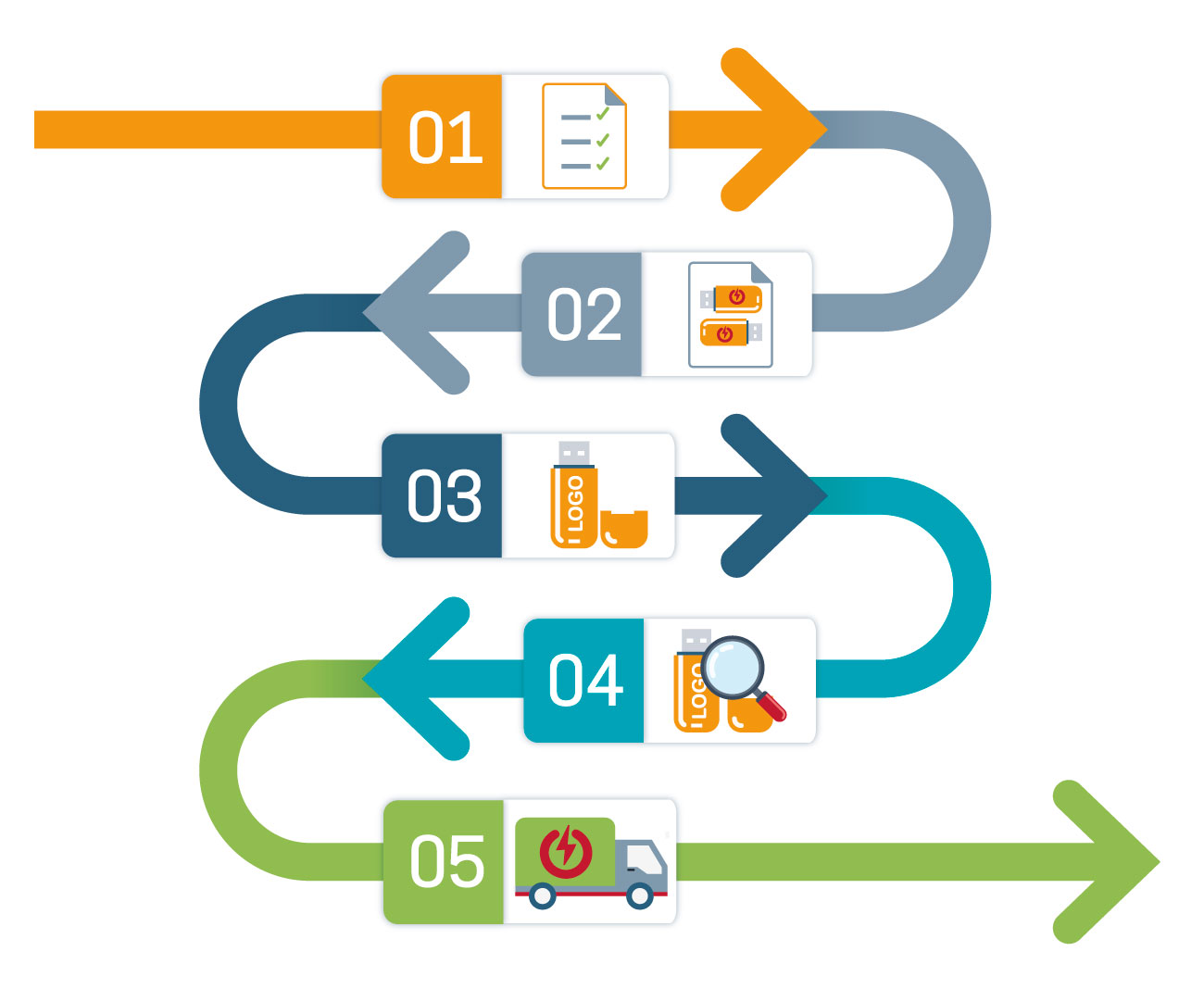 Quality Control
The final step before delivery. This is where we quality check every single Flash Drive in your order. We test the Flash Drive performance, quality check the branding and also any additional services or accessories you may have added to your order.
Delivery
Once your order has passed our rigorous Quality Control Tests we package and deliver your Branded USB Flash Drives.
Ready to get started?
Simply fill out our
Quick Quote form
and you could have your Branded Flash Drives in just 5 working days.